Leadership Team
President
VP of Operations
General Manager
VP of Business Solutions
VP of Sales and Business Development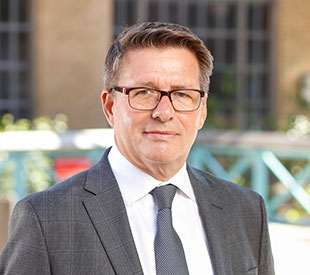 LEADERSHIP TEAM
Mihai Vieru
---
| | |
| --- | --- |
| Name | Mihai Vieru |
| Position Title | President |
| Email | MVieru@LMTtech.com |
| Office Phone | (585) 784-7470 |
| Location | Rochester |
OVERVIEW
About Mihai Vieru
---
Mihai came to the U.S. in 1984 with his wife and 4-year old daughter as political refugees from the former communist country of Romania. Mihai began his career in America as a sewing machine operator in a small rural town in Kentucky. He was recruited shortly after by the high-end men's apparel company Hickey-Freeman, which brought the Vieru family to Rochester. While working as a tailor, Mihai started taking night classes and in 1991, he graduated from RIT with a B.S. in Computer Science. During his time at Hickey Freeman, Mihai's career quickly took a new path as he began working in the IT department and became a manager within two years.
Mihai came to America to follow the American Dream and with the support and encouragement of his wife, Mihai took a leap of faith and left Hickey Freeman to start his own business, LMT Computer Systems, in 1996. Over the years, LMT has grown to become a top IT services firm in Western NY and achieved a Rochester Top 100 award. Mihai is grateful for the LMT staff which is truly the secret behind LMT's success. Mihai focuses on growing the business and continuously improving the quality of services and customer satisfaction.
Outside of the office, Mihai is a member at the Rochester Yacht Club and enjoys boating, fishing, and enjoying all that Lake Ontario has to offer with his wife and friends.